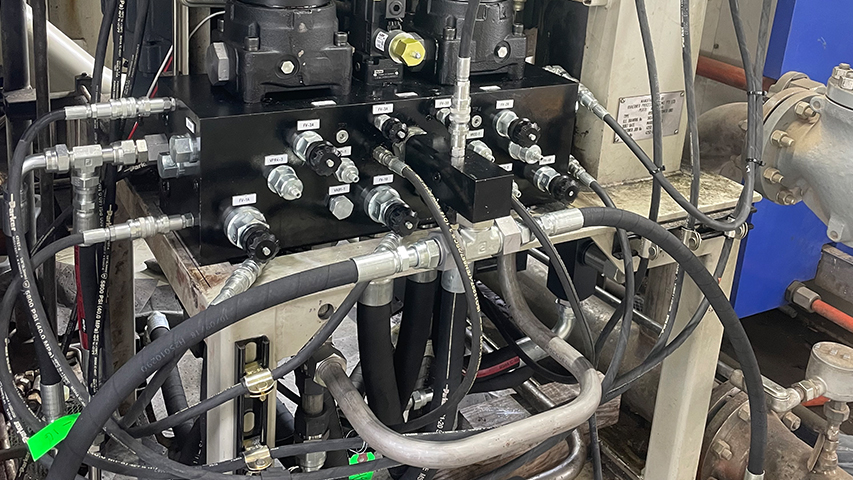 When something isn't working right with your equipment that includes hydraulic components or pneumatic components, Mitten Fluidpower provides fluidpower field service that gets your operations running smoothly again, minimizing downtime with cost efficient field service fixes.
Whether you know what needs fixed, or you just know it's not working and you need a fluidpower expert to identify and resolve the problem, Mitten Fluidpower field services gets you up and running again.
Our parts distribution center, headquartered in Palmetto, FL, regularly provides original equipment spare parts for our global fleet and beyond. Our infrastructure gives us the capability to operate spare parts programs custom-tailored to the needs of each OEM, regional supply hub, or plant operator. Our one stop shop approach reduces your purchasing costs by only having to place one PO for both parts and service, and we can easily work with blanket orders. We believe this makes us unique from some of those "Home Based" Service Companies in the Industry.
Spare Parts
In addition to troubleshooting and repairing fluidpower equipment, Mitten Fluidpower field services also include training. We can provide training for your employees or contractors, providing them with working knowledge for smooth operations of your fluidpower equipment. 
Below is a sample of what Mitten can offer your Plant today:
Instrument Calibration
Equipment Upgrades
Repairs, Field Fabrication and Modifications
Critical Spare Parts Management
VMI and CMI Programs
Custom Tube Fabrication
Start Up Services
On Site Training
PM (Preventative Maintenance) Services
Plant Services
Our charter is to keep all of your plant equipment operating through its expected life, and you can call on us to support not only our installed equipment, but also many aspects of plant operations. Mitten's service hub in Bradenton, Florida offers a range of value-added field and after sale services and component sales. We maintain an active inventory of "Critical Spares" defined for your plant, and we perform reworks, repairs and overhauls of critical components in a controlled shop environment.
Safety for your plant and personnel and our technicians are our primary concern. Our Non-Union , Drug Free, Certified Techs are continuously updated on the latest Safety Training and Safety Improvement procedures throughout the year , every year.
When not in the field, our Service Techs are working side by side with our Production Team manufacturing systems, giving them first-hand experience with each package. The technique also allows our production operation to get feedback from the field, and provides an opportunity for our techs to propose maintenance and serviceability improvements via the ECN (Engineering Change Notice) process. This forms a bridge of communication between our Techs and Engineering department, so our techs have an "extra tool in their belt": our project and design engineers are an email or phone call away and have 360 degree knowledge of the application.
---
Visit Our Mitten Field Service location at
1614 20th St E, Palmetto, FL 34221